Wicked Wednesday Findings
By: Sonia Di Maulo, Founder and Lead Feedback Enthusiast
On Wednesdays, we share wicked discoveries through photos, facts, videos, quotes and stats!

I came across this inspiring graphic on notsalmon.com: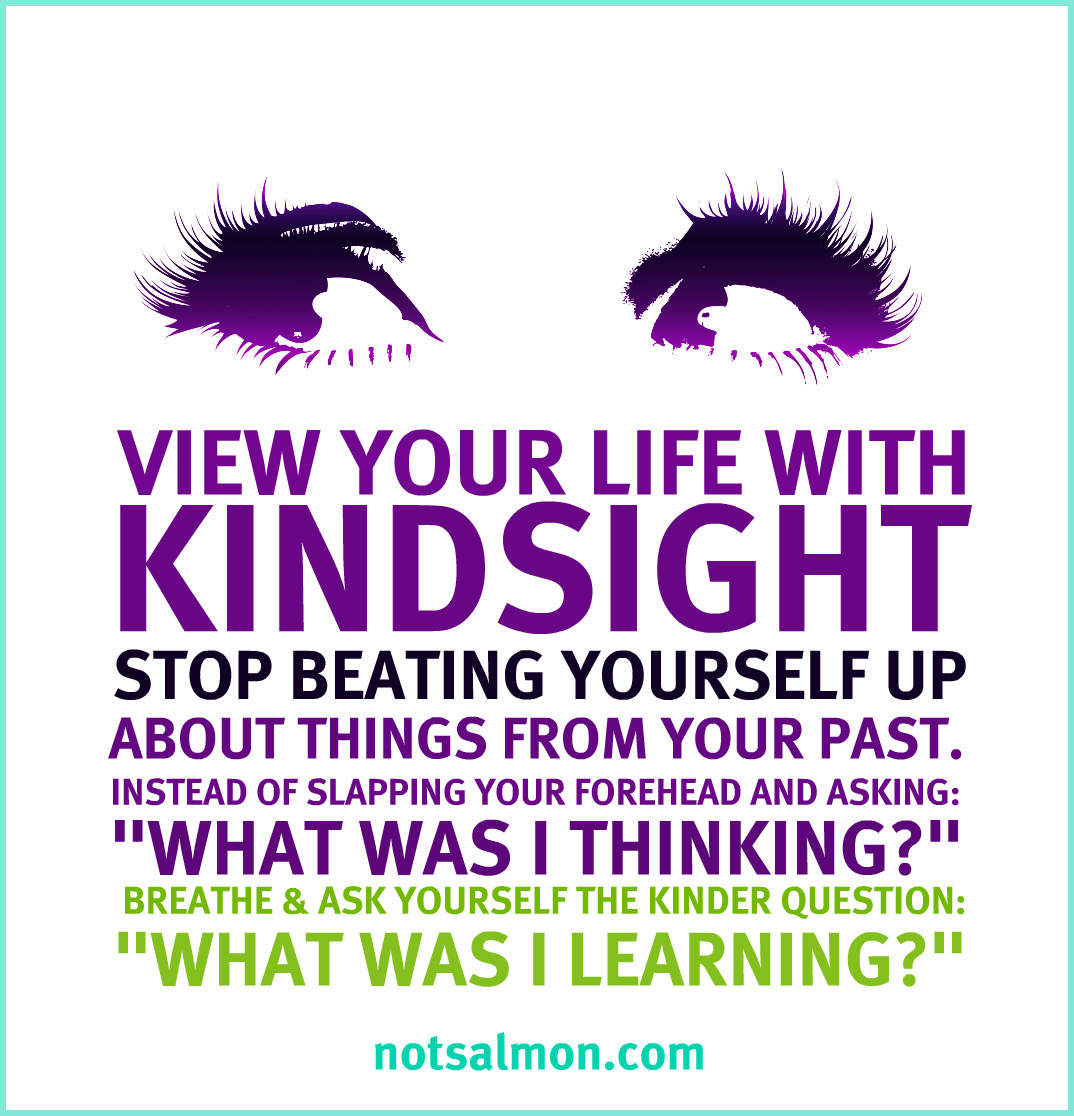 What do you think? Would the concept of "kindsight" help you think about your past mistakes in a more productive way?
I welcome and respond to comments below.
_________________
At Harvest Performance, we use the power of authentic feedback to help Leaders Cultivate Trust & Collaboration. How do you cultivate trust & collaboration to positively impact those around you?


Sonia Di Maulo (B.A., M.A.) ― founder, feedback enthusiast, speaker, performance improvement professional and creator of award-winning programs ― is passionate about helping leaders cultivate trust and collaboration. Her proven 3 plus 1 feedback strategy harvests passion and boosts individual and team performance.

Connect with Sonia directly at sonia@harvestperformance.ca, Twitter, 450-624-0459, or Linkedin.
November 2, 2011
Tags: kindsight, learn from mistakes, mindset, past, positive thinking Posted in: Wicked Wednesday Findings